First of all: Do you want to invite your colleagues or proudly show them where you are going in November? Save the image on the right and print it out!
About the divisions. There are four divisions in which you can participate in this indoor soccer tournament. It is good to read the rules carefully about the composition of the team beforehand. Which division do you want to participate in?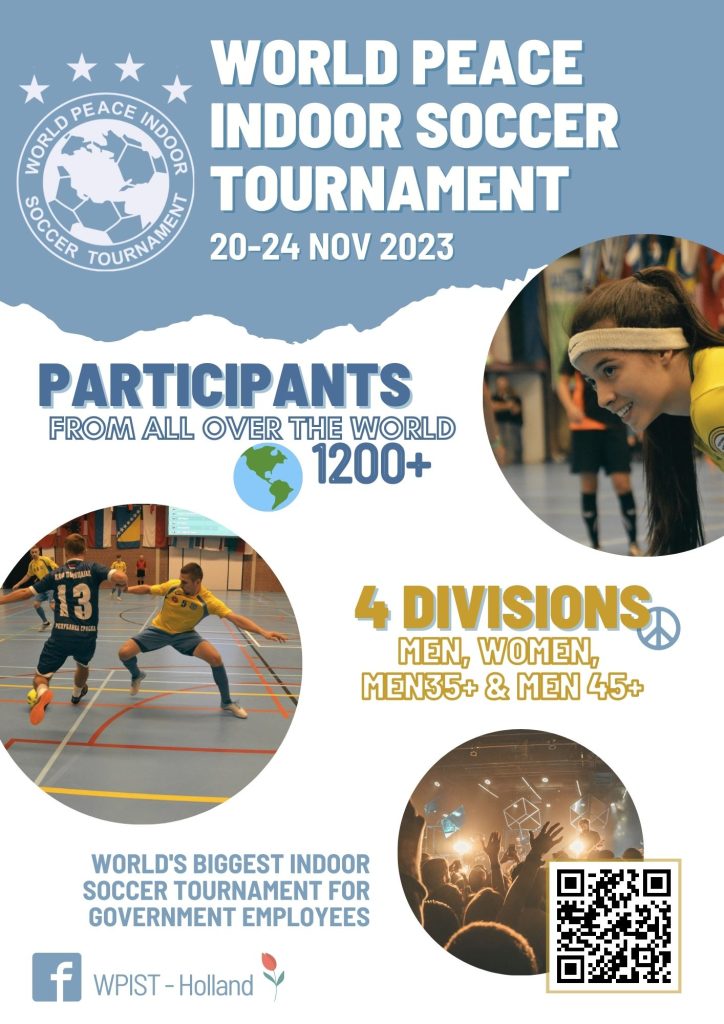 Will you participate with a men team? But are you not sure in
which divisions? Check the rules. 
You can registrate more teams and different divisions in owes. 


Do you have enough players and already have a short and professional teamname(s)? Than you can registate your team!  
Go to the booking page!


Make sure everyone on your team requests time off from work, including those who come along to support the team.
Do you still need to arrange a visa? Do that on time!