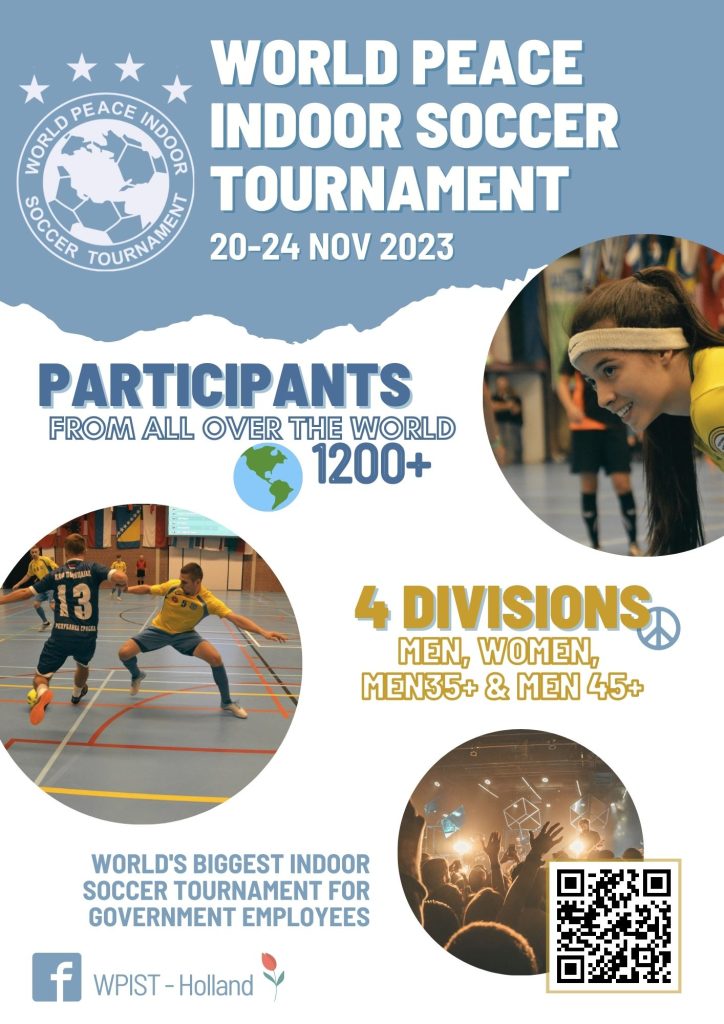 World peace indoor soccer tournament
World's biggest indoor soccer tournament is open for:
Police Officers, Fire fighters, Custom Officers, Military Personal, Tax Officers, Personnel of the Ministry of Interior, state, provincial or municipal employees, staff from the various ministries, and special invitations by the organization
The tournament that has been around since 1982 with teams from all over the world.

From 20 till 24 November 2023

More than Indoor soccer:
Teambuilding

Beautiful stay

Live entertainment every night

Meet colleaques from all over the world

Amazing time
Have you already found a group of colleagues? Multiple teams in other divisions are also possible.
Just be sure to read the team rules beforehand!
We will contact you about payment, tournament information and useful tips to be ready for a super nice week in November 2023.
Make sure the e-mailadres you fill in is the right one! 
Make sure everyone on your team requests time off from work, including those who come along to support the team.
Do you still need to arrange a visa? Do that on time!